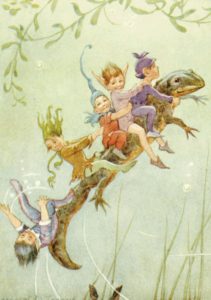 Did You Know??
"Early Norse and European traditions suggest that when a child lost a baby tooth, it was buried to spare the child from hardships in the next life. A tradition of the tand-fe or tooth fee originated in Europe for a child's first tooth, and Vikings used children's teeth and other items from their children to bring them good luck in battle.
There's also the more general tradition of a good fairy in Europe that was birthed out of fairy tales and popular literature in more recent times. Ultimately the most popular version of a 'tooth deity' is the image of a mouse, who would enter children's rooms and remove baby teeth. This tradition is prominent in Russia, Spain and many Asian countries like China".
Dentist, 123. "A Brief History Of The Tooth Fairy." 123Dentist. 123Dentist.com, 03 Mar. 2016. Web. 26 July 2017.