Almost everyone loves a surprise. We certainly do!
Dr. Allan Pang's representative dropped by the office with some Nothing Bundt Cakes from Los Gatos, yesterday. He is a pedodontist introducing himself to local general dentists. His office is on Cox Avenue, in San Jose. Thank you for providing our sweet fix for the week.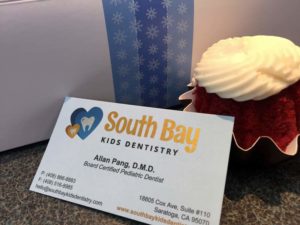 As if that wasn't enough. Some beautiful flowers arrived for Annie up at the front desk!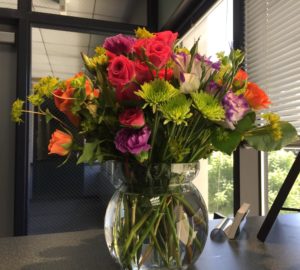 The flowers are from Jeanette's Flowers & Gifts. They are located right here in Campbell. Thanks to Johnathan, Annie's Fiance, for the wonderful flowers. They are so pretty!
Looking for something worthwhile to do this weekend?  Look no further. Saint Andrews is hosting a Relay for Life. It's the American Cancer Society's major fundraising event. Saturday, July 22.