Straight Teeth
If you want your front teeth to be straight, don't want braces to show, and aren't willing to spend what it takes in time or money for Invisalign this may be the treatment for you.
These braces are placed on the inside of your teeth. A new low profile bracket without the sharp wings has been developed. Your tongue is comfortable but will notice the difference. The light pressure wire moves the teeth quite quickly.
The braces come in various forms and can be chosen according to fit the requirements of most patient's specific requirements.
Straight Front Teeth: Quickley
Social Six Braces work quickly because they don't treat the entire mouth. They align and straighten the front teeth giving the patient a smile looks great but not perfect result.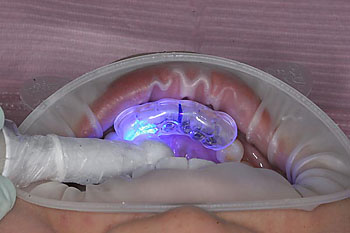 The braces are used for both children as well as adults. But it is usually preferred  to be used for patients who do not have any major bite problems. People having minor repositioning problems are usually advised to use the social six braces treatment.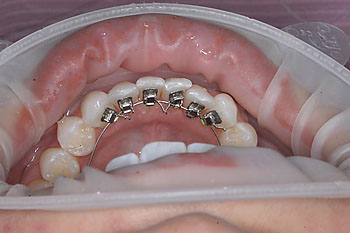 Treatment time varies according to the individual patient but most treatment is complete within four months. Your dentist will be able to give you an idea of how long you will wear your braces at your initial consultation.
Once the treatment is completed,  a retainer must be placed. This is necessary to ensure that the newly repositioned teeth do not move back to their old position again.  Retention is the most important part of short term braces. Without it the teeth will move back just as quickly as the moved to the correct postition.
Invisible Braces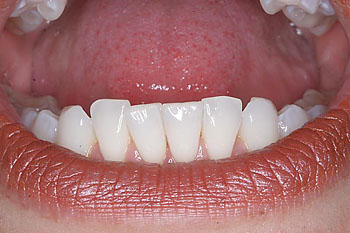 The photograph illustrates what others see when you have your braces on. Guest what? They just don't show.
Doug Larson, DDS
42 West Campbell Avenue
Campbell, CA 95008
408.374.6160